Cloud Native OCI
Deploying MuShop

+

🖨️
---
Created with ❤ by Oracle A-Team
Environment Options
A microservices design offers excellent separation of concerns, and developer independence.
While these benefits are clear, they can often introduce some complexity for development environments.
Services support configurations that offer flexibity as necessary, and establish parity as much as possible.
Use the same tools for development - production.
✅ Checklist
Many of these configurations will be used at different times within the material that follows. Create a file with the following information to simplify lookups later.
region:       # Region where resources will be provisioned. (ex: us-phoenix-1)
tenancy:      # Tenancy OCID value
user:         # API User OCID value
compartment:  # Compartment OCID value
key:          # Private API Key file path (ex: /Users/jdoe/.oci/oci_key.pem)
fingerprint:  # Public API Key fingerprint (ex: 43:65:2c...)
ℹ️ It is also recommeded to configure the OCI Command Line with using these values. Refer the Documentation on CLI configuration .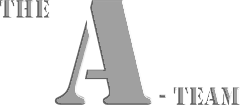 Build:
2022-02-17T05:02:17Z
© 2022, Oracle and/or its affiliates. All rights reserved.