Cloud Native OCI
Helm

+

🖨️
---
Created with ❤ by Oracle A-Team
Helm
Helm is one the best ways to find, share, and use software built for Kubernetes.
Why use Helm.
Create new charts from scratch
Package charts into chart archive (tgz) files
Interact with chart repositories where charts are stored
Install and uninstall charts into an existing Kubernetes cluster
Manage the release cycle of charts that have been installed with Helm
Concepts in Helm
The chart is a bundle of information necessary, like templates for kubernetes manifests, to create an instance of a Kubernetes application.
The config contains configuration information that can be merged into a packaged chart to create a releasable object.
A release is a running instance of a chart, combined with a specific config.
Creating a Helm chart
Examine the files created by helm for your starter helm chart.

cd mychart
ls -ltr
ls -ltr templates
cat templates/deployment.yaml
cat values.yaml 
          
Installing a Helm chart
The default chart is real and usable, it sets up an nginx deployment. Lets install it.

cd ..
helm install mychart ./mychart/ --set service.port=$RANDOM
        
The chart is installed, using the configuration provided in the
values.yaml
that was included in the chart.
A single value - service.port has been overridden using the --set flag.
A separate yaml file containing just the overrides can be provided as well, using the -f flag.
Using Helm charts

    helm list 
            
The release is running nginx, but uses ClusterIP, meaning the service is only available within the cluster. Can we test it ?

helm status mychart
            
Get the service IP and port

      
kubectl get svc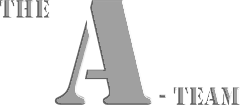 Build:
2022-02-17T05:02:17Z
© 2022, Oracle and/or its affiliates. All rights reserved.